Venue & Hospitality
Radisson Hotel Narita
650-35 Nanae Tomisato, Chiba Prefecture 286-0221
Tokyo, Japan
Conference Dates: November 13-14, 2019
Hotel Services & Amenities
Audio/Visual Equipment Rental.
Business Center.
Business Phone Service.
Complimentary Printing Service.
Express Mail.
Fax.
Meeting Rooms.
Office Rental.
Photo Copying Service.
Secretarial Service.
Telex.
Typewriter.
Video Conference.
Video Messaging.
Video Phone.
ATM.
Baggage Storage.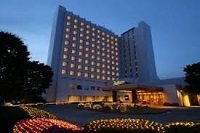 Transportation
Narita International Airport

Furugome, Narita, Chiba Prefecture 282-0004, Japan

1. Head south-east

2. Turn left at Airport East Pass 4 (Cross Point)(signs for City)

3. Lanes 2 The right to the Use Turn right AT Chiyoda intersection onto Prefectural Road 106 Line

4. At Sakamoto Shiga (cross hand) , continue onto Line 62 Line

5. Turn right at the north side of the rock bridge

6. Continue on Route 106 Route

Destination will be on the left

Radisson Hotel Narita

650-35 Nanae, Tomisato, Chiba Prefecture 286-0221, Japan
About City
Tokyo is Japan's capital and the world's most crowded city. It is likewise one of Japan's 47 prefectures, comprising of 23 focal city wards and different urban areas, towns and towns west of the downtown area. The Izu and Ogasawara Islands are likewise part of Tokyo. It has neon, high rises, salaryman swarms, pressed trains, bleeding edge design and cutting edge innovation. Yet, it additionally has antiquated sanctums, plant-secured wooden houses, cycling grannies, outdated sweet shops and town like paths.
Tokyo is a nirvana for foodies, and has the world's most astounding volume of Michelin stars in a city. Shopping is another feature – it merits conveying an unfilled bag to load up with difficult to-oppose contraptions, trendsetting articles of clothing and fortunes from art and configuration stores. What's more, presently there's another motivation to visit: the 2020 summer Olympics will happen in Tokyo. Therefore, not exclusively is the temperament refreshingly peppy, however a heap of new advancements, inns and foundation updates are in the pipeline.
With more than 12.5 million inhabitants to engage, Tokyo has a ton going on. Flaunting the Tokyo National Museum, the National Museum of Nature and Science, the Ueno Zoo, and the rambling green space, Ueno Park are the uncommon spots to visit in Tokyo. Edo-Tokyo Museum and the Imperial Palace looks like the historical backdrop of Tokyo. Also, no trek here would be finished without visiting a portion of Tokyo's Buddhist and Shinto locales like the Sensoji Temple and the Meiji Shrine.